The process of artificial sand production line
2017-12-13
Most of the sand now comes from artificial sand production lines, so how does sand work?
Firstly, the vibrating feeder can supply the ore material evenly to other crushing equipment. Secondly, the belt conveyor transports the broken ore to the sand making machine. Then the circular shaker divides the sand sieve into different grain size. The larger sand is then transported by belt conveyor to make the sand machine again. Finally the sand washer cleaned the sand from the machine. The sand can be used for road construction.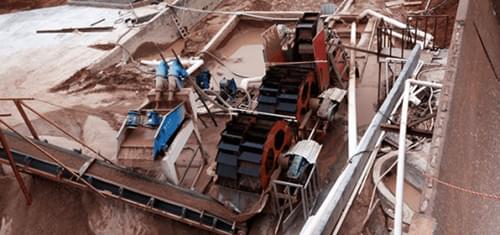 Please enter your inquiry and contact. We will reply you as soon as possible.