80-100 tons / hour stone production line
2017-01-05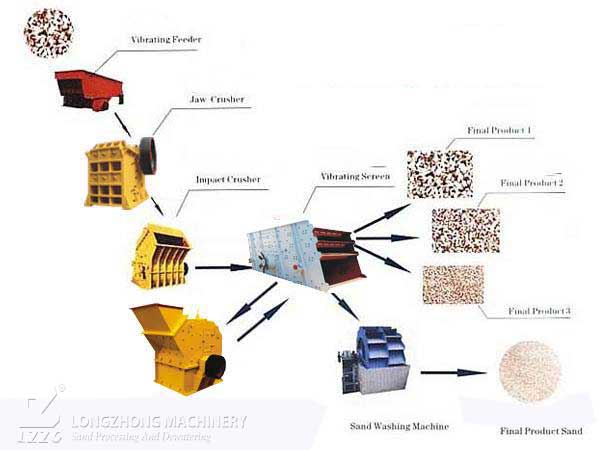 Product category: stone production line
Product Description: production range of 80-100 tons / hour stone production line. According to the processing needs of different customers, but also equipped with cone crusher, dust removal equipment, sand washing equipment, etc.
The product application scope: stone production line can be used for the production of hard limestone, granite aggregate, Xuan Wuyan, river gravel, slag and other materials and the application of artificial sand homework, suitable for water and electricity, building materials, highway, railway, city construction and other industries.
Product advantage:
Smooth operation: the stone production line is equipped with advanced electronic control operating system to ensure the smooth flow of the entire process, reliable and stable operation, and the operation is very convenient. The utility model has the advantages of low running cost, high crushing rate, energy saving, large output, less pollution, convenient maintenance and the like.
High degree of automation: stone production line of high degree of automation, the entire production line in addition to the equipment on the machine and routine maintenance, almost no need for manual operation. The utility model has the advantages of high production efficiency, low running cost, large output, high yield, uniform particle size and good grain shape of the finished product, which is in line with the requirements of the national material at high speed.
Please enter your inquiry and contact. We will reply you as soon as possible.