High frequency vibrating screen is the most professional screening equipment of LZZG
2017-01-04
High frequency vibrating fine screen as high frequency screen is a kind of plant classification equipment. Application width of sieve surface slot is different, the material screening or graded according to size. The high frequency screen consists of vibration exciter, pulp distributor, screen frame, machine frame, suspension spring and meshparts, high efficiency, small amplitude, high frequency screen.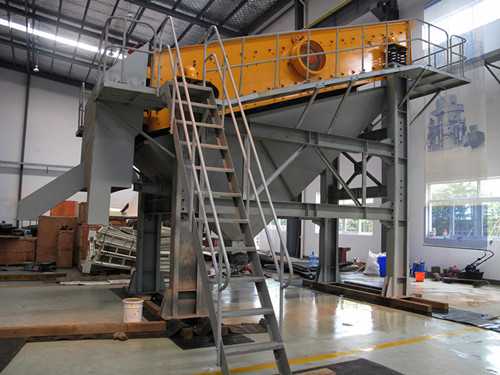 Product advantage
High frequency screen high efficiency, small amplitude, high frequency divider, and the general principles of screening equipment. Due to the high frequency screen with a high frequency of failure of the pulp surface tension and fine material on the sieve surface high speed oscillation, accelerates the density (specific gravity) usefulminerals andseparationeffect, increasing the probability is less than the size separation material and contact screen. Which leads to better separation conditions, the separation is less than material, especially the ratio of particle and major pulp get through the sieve pore together product.
Working principle
In grinding circuit, control classification of grinding products, the coarse intergrowths screened that the objects on the screen and return to the mill grinding. The fine particles can be discharged in time, so as to avoid grinding and grinding. In order to increase the output, reduce the energy consumption and improve the efficiency of the mill, it can increase the output of the mill. A high frequency screen is arranged in the mineral processing circuit, the coarse ore concentrate can be sent to the mill to be ground again, and the fine particles can be selected to improve the concentrate grade.
Please enter your inquiry and contact. We will reply you as soon as possible.