The effect to process building waste sludge by Sludge Treatment System
2017-09-22
Waste sludge includes a large amount of cohesive soil, sand, mineral, etc, which has thick consistency and large volume. It can't be let out directly and is difficulty in free setting, so the construction and environmental protection is difficult.Sludge Treatment System, made by Luoyang LZZG, can process effectively waste sludge in construction. What are the effect to process building waste sludge by Sludge Treatment System?
Firstly, The solid-liquid separation can be achieved through the Sludge Treatment System. The building slurry is separated by the process of dehydration of Sludge Treatment System, forming the formed mud cake and the clarified filtrate. The mud cake can be used recycling. The filtrate can be used as the water cycle of the building, which is a good supply in the water shortage area.
Secondly, Sludge Treatment System can be used to dehydrate the waste slurry. After Luoyang Sludge Treatment System dehydrate construction waste slurry, sludge moisture content can be decreased from more than 90% to below 40%. It is convenient stack, outbound, etc.
Finally, the use of mud treatment equipment can effectively improve the working environment. Waste slurry with high moisture content, large volume, is easy to pollute the air, water, soil. However, through dehydration treatment of Luoyang LZZG Sludge Treatment System, moisture content decreased significantly, which can effectively reduce pollution of the construction waste slurry on the surrounding environment pollution.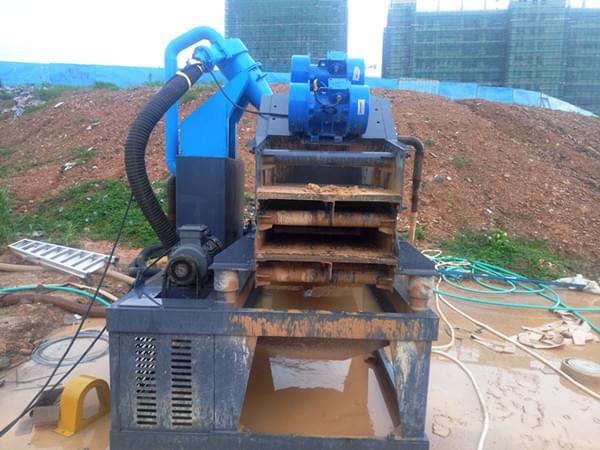 Please enter your inquiry and contact. We will reply you as soon as possible.