How to achieve environmental protection for Vibrating Dewateing Screen?
2017-09-26
1. The Sieving of Vibrating Dewateing Screen is made of ultra-high molecular polyurethane, which is resistant to impact, low temperature, wear resistance and chemical corrosion.
2. The vibrating motor of Vibrating Dewateing Screen is easy to replace, the base rubber spring is used to reduce the shock, and the dehydration effect is remarkable.
3. The dehydration screen can be customized according to the yield and water content. The side board of the fuselage has the reinforcing plate, the bottom is supported, the bottom is the horizontal bar, and the outlet is supported by the triangular steel plate.
4. The vibrating motor uses high-strength bolts to hold fixed, the bottom spring is rubber spring, and the quality of spring influences the life of the vibrating motor. The sieve plate has a high density and the sieve plate is strengthened.
5. Sieve holes can be adjusted according to customer needs.
6. Before the delivery, the staff will debug it to check whether the vibrating motor is normal and the exciter is in good condition to ensure the quality of the outgoing products for the customer.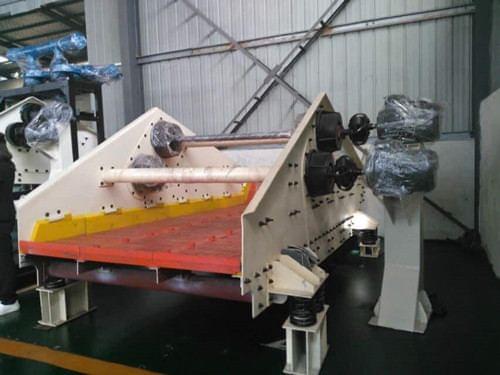 Please enter your inquiry and contact. We will reply you as soon as possible.