The necessary plant for sand making line
2017-03-06
As everyone knows, sand washing machine is a necessary equipment with sand making machine production line, its main job is to wash away the sand out of the sand mixing mechanism in powder and impurities, to further improve the quality of the sand. At the same time, it can also clean the sand separation of mud and debris, the novel seal structure, transmission device, adjustable overflow weir plate to ensure reliable cleaning and dewatering effect, mainly used in construction sites, sand factory, hydropower station concrete dam site, post and pole plant unit sand and foundry sand, quartz sand and oil well glass factory backfill pressure sand washing, grading and dehydration.
Sand washing machine adopts advanced technology, combined with the actual situation of domestic sand industry developed efficient sand washing equipment, sand washing machine has washed height, reasonable structure, high yield, less loss of sand sand washing process, especially the transmission parts are separated from water and sand, the sand washing machine failure rate significantly lower than currently used sand washing machine, is the best choice for the domestic washing sand industry upgrading.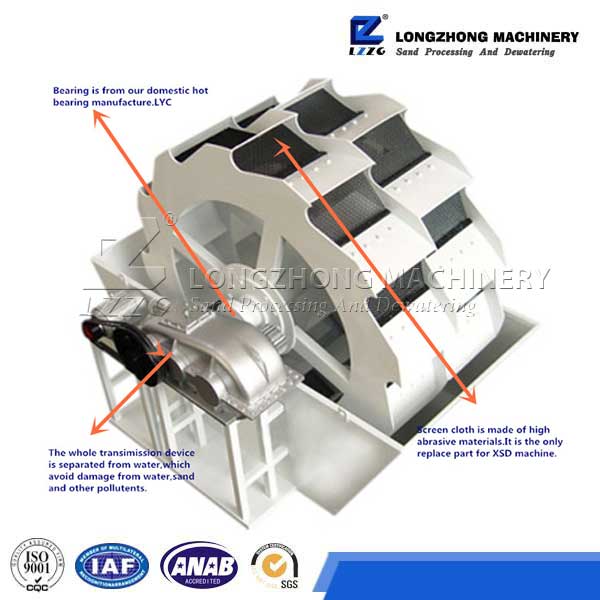 Please enter your inquiry and contact. We will reply you as soon as possible.