There is a magic in the sand production line in longzhong
2018-02-06
Green sand recycling machine is one of the indispensable important equipment on the production line. How to correctly choose suitable green sand recycling machine is trouble for most sand washing plant.
LZZG environmental protection sand recycling machine has a higher screening rate. LZZG environmental protection sand recycling machine is a vertical structure, which occupies a small area and has a complete set of sex. Compared with other fine sand recycling machines, the pass rate is higher, which is difficult to achieve with other fine sand recovery equipment.
The main components of the environmental protection sand recovery machine in LZZG are made of high-quality materials.
The electric system adopts centralized control, and the fine sand recovery workshop of environmental fine sand recycling machine can realize the unattended operation, and the maintenance is convenient.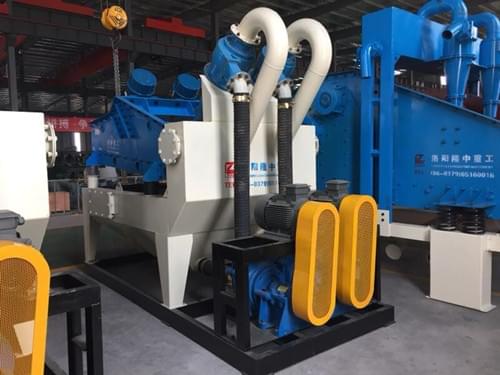 The main engine of the green sand recycling machine has improved the traditional way, and the main shaft and the plum flower frame have been used to stabilize the structure and make the transmission stable and reliable.
Please enter your inquiry and contact. We will reply you as soon as possible.