Zhuhai river pebble mechanical sand making production line
This customer mainly provides stone and mechanical sand making for mixing station, and the production line sets next to the channel,purchasing this equipment is mainly to utilize river pebble to peoduce gravel and sand. And this customer has bought two mechanical sand production lines for two times.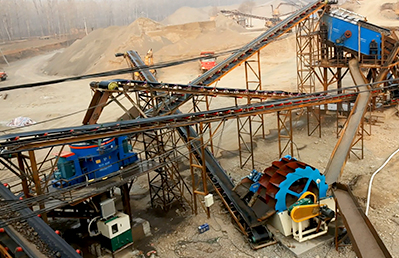 Treat material: river pebble
Handle capability: 300t/h
Device layout: crone crusher, sand-making machine, vibrating screen, sand washing machine,etc.
The detail of Zhuhai river pebble mechanical sand-making production line
Introduction of river pebble mechanical sand making
The reasonable river pebble sand-making technology should not ignore the cost of production line while considering the investment cost of crushing projects. Considering the high hardness of this pebble, it is inevitable to cause high wear – resistant parts such as jaw plate, plate hammer and counterpunch plate.Therefore, in the process of design, we suggest to choose the crushing equipment of Laminated principle in order to reduce the loss of wear-resistant parts. The typical laminated equipment is two-stage breakage or a broken jaw and cone. If customer has higher requirement for the finished stone grain shape, we advice to match a sand-making machine for whole crushing, which it can form a three-stage process configuration. The three -stage crushing inevitably leads to a high investment cost ,but for a long-running sand-making plant, the reduction of production cost by three – stage crushing is very considerable. For stone material, such as river pebble, which is hard to break, we can use the two-stage crushing process of jaw fracture and counterattack ,but it will necessarily to cause the high cost of counterattack broken plate hammer, the short life of the backbreak hammer and the high proportion of backfeed, which actually increases the production cost.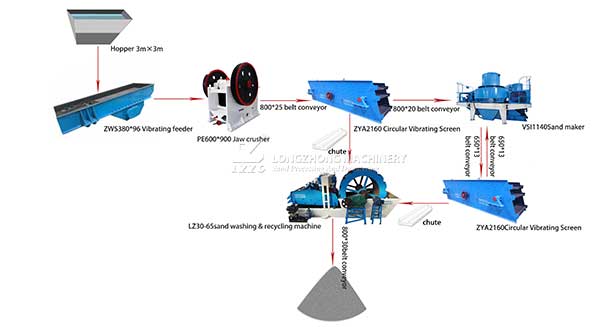 The feedback of customer
Director of sea sand Chen said that there has been a strong demand for stone and it is convenient to collect raw material, so we pay more attention to the stability of the machine operation. The wear-resistant parts of your company are of high strength, and the service life is generally one third longer than that of most products in the industry. From a long term ,it is a considerate save, and the operation are convenient to easy to learn, a little problen we can solve through remote telephone guidance, so there is no need to send technicians, we can finished by ourselves according to the instructions in most cases. What's more, the output meets the expectation completely, and the benefit are optimistic. After visiting the use of equipment , several peers have expressed the desire to corperate with our company.
Please enter your inquiry and contact. We will reply you as soon as possible.