Application of environmental protection mud treatment equipment in modern construction
2016-12-22
The mud treatment equipment as a environmental protection pile foundation construction equipment in the modern foundation construction, is widely used in the process such as mud rotary drilling machine, drilling pile foundation construction, foundation construction technology of continuous wall construction, slurry balance shield construction method and so on.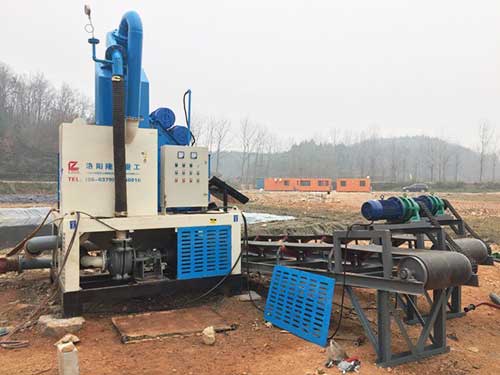 The mud treatment equipment can effectively improve the hole making quality and hole making efficiency, shorten the hole cleaning time, reduce the construction cost and reducethe drilling accident. From the point of view of environmental protection and construction of the equipment, but also the realization of the mud recycling, the waste slurry tank transport before pouring into practice, solid-liquid separation of waste slurry, and then realize the sediment transport process. The utility model can largely save the mud processing cost in the construction process, greatly reduce the pollution of the mud in the construction to the environment, improve the civilized construction and the modernization level of the environmental protection construction.
Please enter your inquiry and contact. We will reply you as soon as possible.